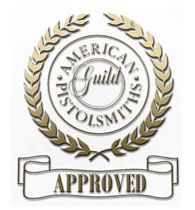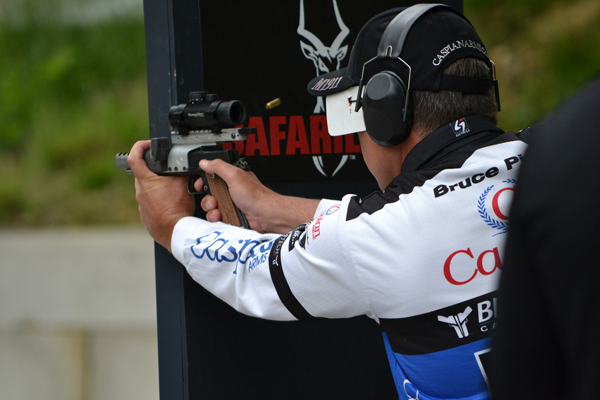 Team Caspian
Bruce Piatt
Bruce Piatt's interest in the shooting sports began as a youngster admiring his grandfather's firearm collection. Wanting to learn everything about firearms, he began reading about the shooting heroes of the time; Olympic Champion Lones Wigger, National Bullseye Champion Bill Blankenship and Jim Clark Sr. His dad enrolled Bruce in the NRA 50ft. Small Bore Junior's Program at a local indoor police range and the seed was planted as he rose through the ranks. Walking to the range, Bruce would often tell himself once he got his driver's license, he'd travel the country to every match. By the mid-80's Bruce's quest for the perfect shot continued and he competed at his first IPSC match which led to others on the east coast competition circuit. 
In 1986 Bruce landed his dream job, graduating from the New Jersey State Police Academy and becoming a police officer in the town he grew up in. The flexible work schedule permitted Bruce to fulfill his childhood dream of traveling the country and competing at every match. His shooting disciplines included action pistol, Tactical 3-Gun, Sportsman's Team Challenge and the Shooting Industry Masters. A highlight of Bruce's competition career was getting married in 1993 and spending his honeymoon competing at and winning the Bianchi Cup in Columbia, Missouri. 
Bruce recently retired as a 32 year LE Officer and his plans for 2015 include a full-time competition schedule, industry R&D consultant to firearm manufacturers, firearms instructor and industry spokesperson and ambassador.
Career Highlights and Accomplishments - 28 years as a professional shooting competitor
 2015 NRA World Shooting Championship winner
5 Time Bianchi Cup National Champion
2006 Bianchi Cup World Champion
8 Time NRA Action Pistol Open/Metallic Aggregate National Champion
5 Time SOF World Tactical 3-Gun Champion
4 Time Sportsman's Team Challenge National Champion
3 Time USPSA Multi-Gun National Champion – (Open, Limited, Heavy Metal Division)
20 Time USPSA Law Enforcement Division National Champion
Sponsors
Caspian Arms Ltd.                                 - 28 years
Sierra Bullets & Starline Brass          - 19 years
DPMS/Panther Arms                         - 18 years
Burris Optics                                     -   7 years
H&M Metals/Blacknitride.com         -   1 year
32 Year Distinguished Law Enforcement Career
·      Retired at the rank of Lieutenant
·      29 Letters of Commendations/Citations for Exceptional Duty, Honorable Service, Life Saving,
·      Tactical Team/SWAT coordinator
·      Dept. Firearms Instructor w/special assignments to local Police Academy and West Point Military Academy Combat Weapons Team
·      Detective Bureau & Intelligence Division Supervisor
·      Office of Emergency Management Coordinator
·      First responder to the 9-11 terrorist attack at the World Trade Center
Bruce Piatt Training Concepts, LLC. 
·      Police, Military, Civilian instruction in competitive and defensive use of firearms
Custom 1911 Build Classes (Call for schedule) 
So Many Choices...
It may be hard to believe, but when you do the math you will realize that there are virtually hundreds of possible frame and slide combinations when you consider models, materials and options offered on this site.  This gives you the opportunity to design a custom pistol that exactly fits your requirement and taste.
We Make it Easy...
Once you have a rough idea of the combination you really like, call or send it to us.  We'll be glad to speak with you, answer questions and make suggestions to make sure we get it right.  We will work you up a formal quote for you to look over, tweak and approve before we start your order.  This way you'll know exactly what you ordered and how much it will cost.
Current lead times are 8-12 weeks.